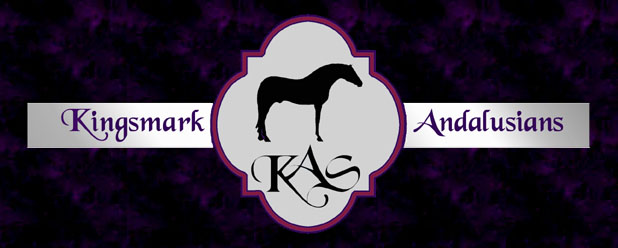 Presents
Some of our recently sold horses

Oriundo VG
The BLACK BUCKSKIN --BAYO NEGRO
The first revised Black Buckskin Pure Spanish Stallion to be imported to the US from Spain. Beautiful & correct body; genetically a black horse
with the cream gene that produces buckskin. He was sold to Fernanda Alves and Suzan & Scott Sommer of Sommer Ranch in November 2009
He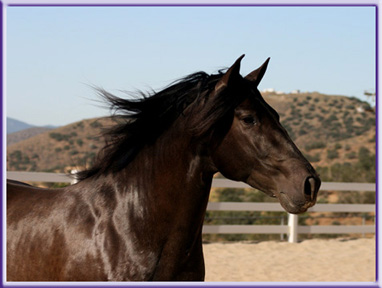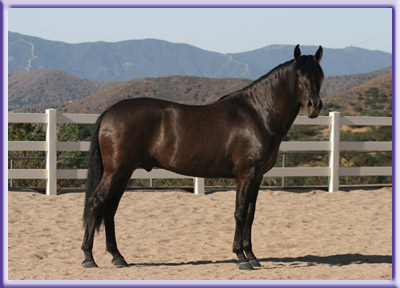 Lera KS
2006 Pure Spanish bay filly by 2005 National Champion Senior Stallion
Kripton Seni II and out of Datilera II - solid black imported mare
Lera was foaled in April 2006. She is large and elegant with floating forward movement.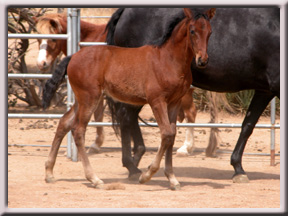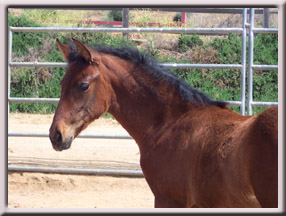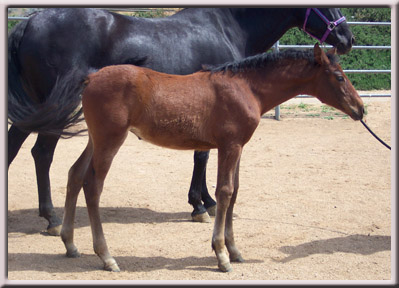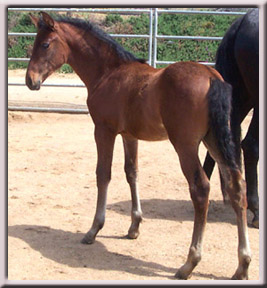 Datilera II
Datilera is a 16 hand black imported PRE mare. She is sweet and has been a great mother producing some wonderful foals. She is now in Northern California.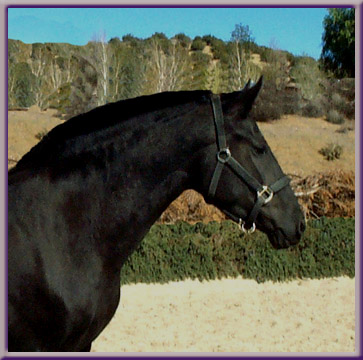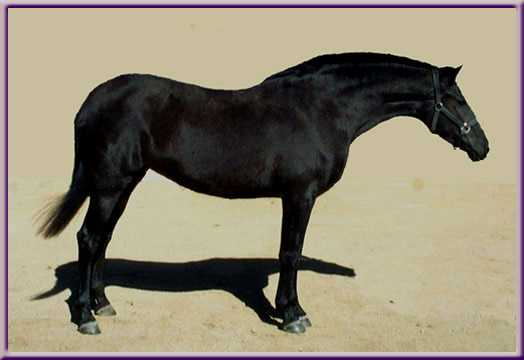 Zafra del C
Zafra is black 16. 3" hand filly by the beautiful black Maria Escallera champion stallion, Doctor XVI and out of the incredible National Champion best movement mare Triguenita, daughter of Leviton. She is now owned by Nancy Latta of Amandalusian Farms.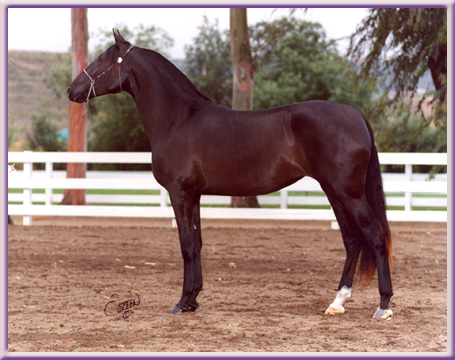 Elegido 64--2001 imported black stallion
This 3 year old black colt was an incredible combination of Escalera and Paco Lazo blood lines from some of the finest horses from both of these famous studs. He is a grandson of Favorito XXX, Champion of Spain. he was sold in 2005
click on picture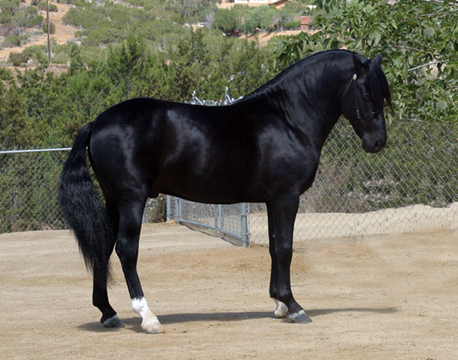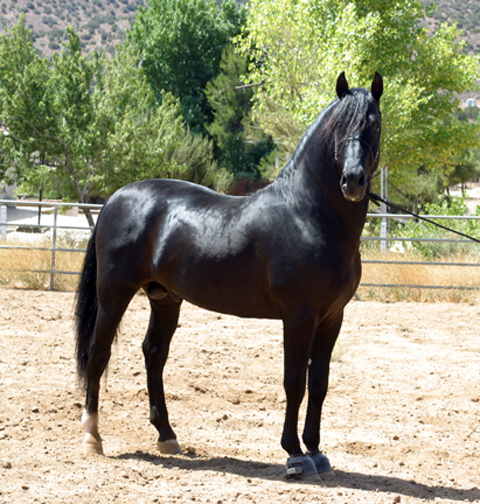 "Luna KS" -- 2004 black filly -
Datilera produced a beautiful coal black filly in April 2001 by the champion halter and performance black stallion, Fabuloso XLI. Luna was a large, elegant filly with a wonderful pedigree.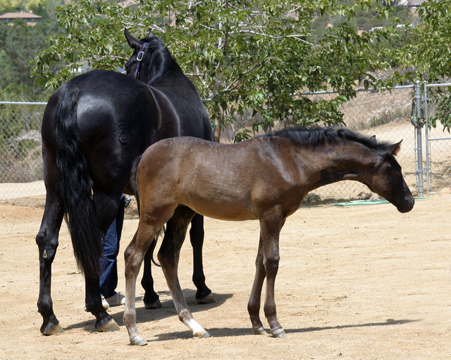 Peligrosa lll
This imported and revised PRE mare has tremendous and powerful movement as well as being over 16-1" hands. She is a great mother and has produced 2 beautiful foals. She is now at Conway Andalusians.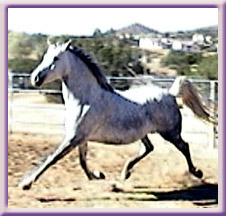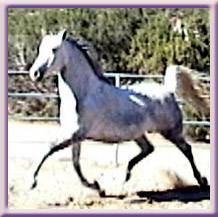 Bailador KS
On Mother's Day 2002, Peligrosa presented me with an elegant and huge grey colt, sired by the bay dressage stallion Dendroico. He went to his first IALHA show in September 2002 and was unanamous Regional Champion Futurity weanling colt. He has been sold as a future breeding stallion.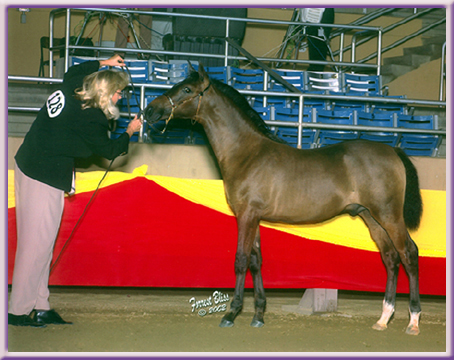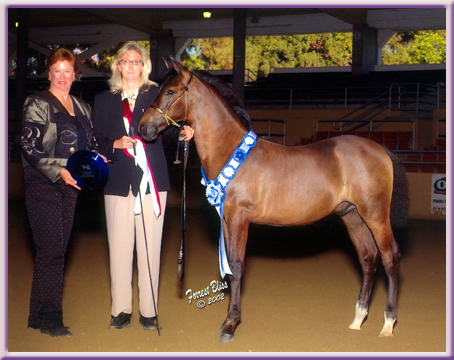 Kodiak MD
Kodiak MD, a young gelding, has already proven himself as a halter horse by going Reserve National Champion Gelding. He was National Top 5 in Country Pleasure-Amateur to Ride at the 2002 Nationals. He enjoyed being in the 2003 Rose Prade. He is now starting his dressage career.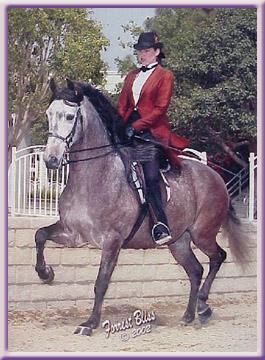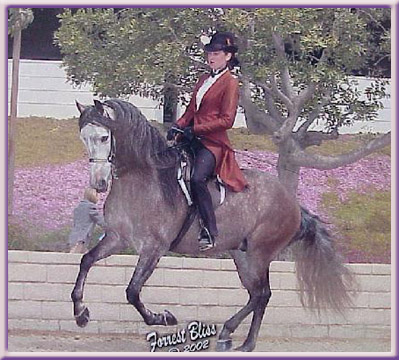 Fortis Encendida del Sol
Cindi was a 15-3 hand bay mare that is a great grand-daughter of the famous Leviton. Her dam is the beautiful black mare TB Bailarina, of nearly pure Terry lines. Cindi has reachy, dressage movement. She is now part of Daiz Andalusians broodmare band.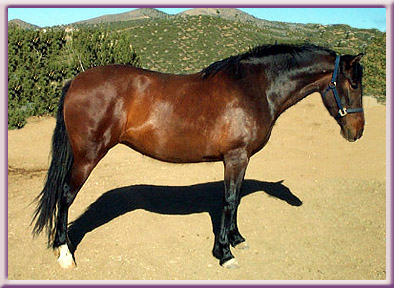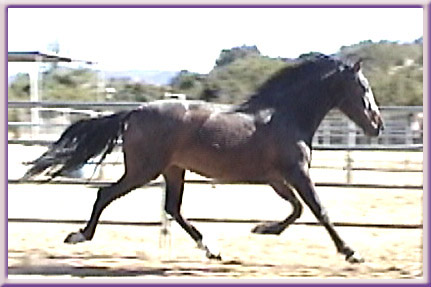 And the imported Fresian Stallion --
Allard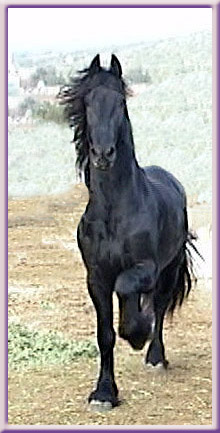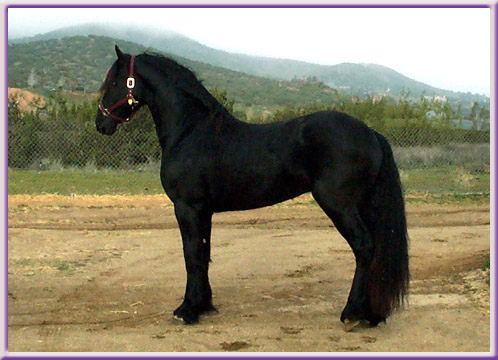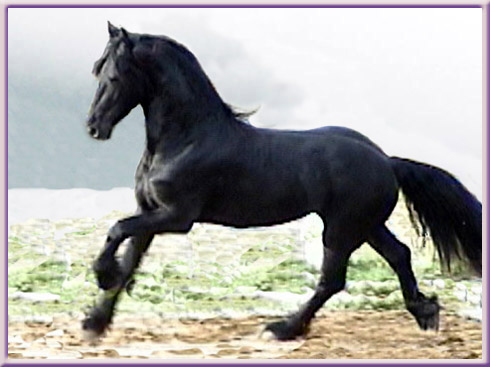 This 2 year old stallion has incredible movement. He is now starting his dressage training with his new owner and trainer, Anita Klinger of Santa Barbara.



Sandy Shields Equine Services
661-713-0492 * Sandy3136@aol.com



Owned by
Kingsmark Farms, Inc.

kingsmarkfarms@aol.com