Welcome to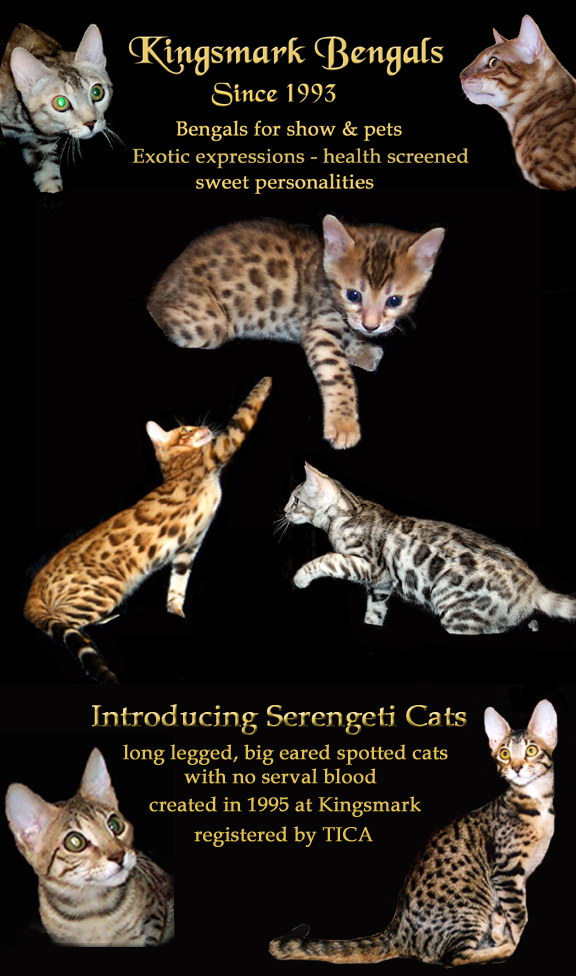 breeding beautiful and healthy bengals and Serengetis
since 1993
Now retiring from actievly breeding. I may produce one or two litters a year.
SITE UPDATED - Jan 20, 2019

WE HAVE SOME BEAUTIFUL CATS AVAILABLE
CLICK HERE
A TICA Cattery of Excellance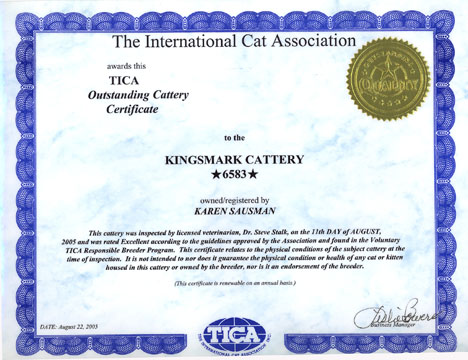 Please enjoy browsing through my site
learning all about bengal cats,
looking at my available kittens and cats
and
enjoying photos of all of the current and past Kingsmark Bengals and Serengetis
As a hobby breeder, my primary goal is to help you find the perfect cat or kitten for your family pet or for your own breeding program. Every bengal, like every person, is an individual with their own personalities. If I do not have any kittens that are a just right, I will do my best to help you find one from a reputable breeder.

Some Kingsmark Bengals in their forever homes
Take a moment to read about the origin and care of bengals by clicking here to start your bengal journey.