Kingsmark is home to beautiful rosetted bengal cats,
spotted serengeti cats that look like servals but with no serval blood
as well as imported Pure Spanish Andalusians
I have breeding and showing
healthy, sweet and exotic looking rosetted bengal and spotted serengeti kittens since 1993.
Many of my cats have been purchased and shown very successfully and then became part of successful breeding program for other breeders around the world.
I am now retiring from actively breeding both Bengals and Serengetis. I will slowly be placing my younger girls and boys in loving pet homes. Of course, my older cats will remain with me for the rest of their lives.

My friend Laura Ratliff of Goldspurr Bengals in Tucson does have a 3 month old glittered, brown-rsoetted girl kitten
available as a loving pet available now that is the daughter of my boy Kingsmark Bronze Leopard.
You can reach her at Goldspurr16@aol.com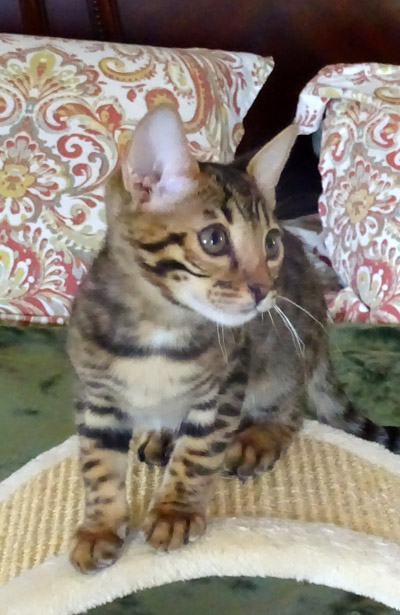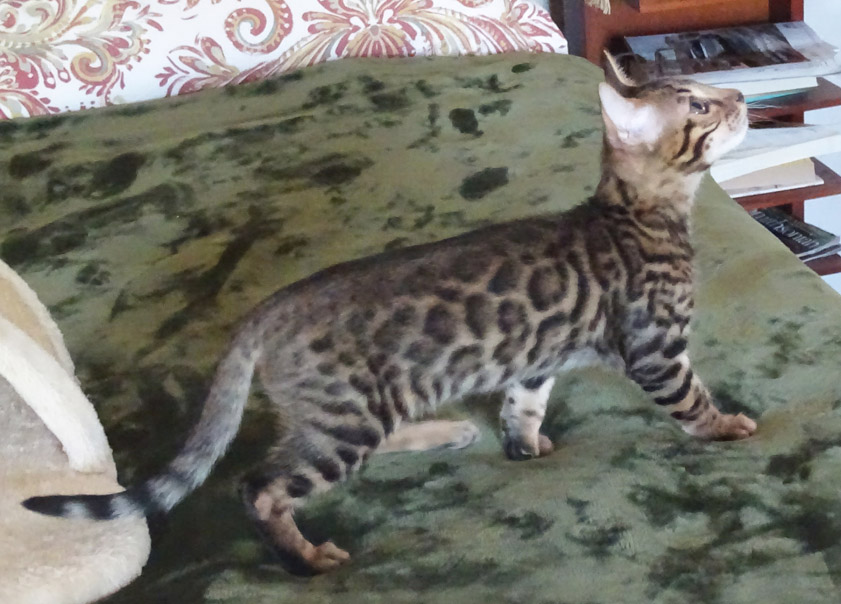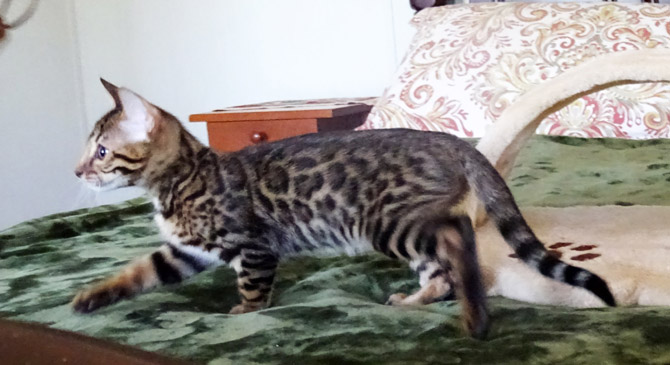 If you would be interested in seriously working to continue the development of the Serengeti breed,
please contact me as I would love to see some of my best Serengetis contribute to the further development of
this special breed.
| | | |
| --- | --- | --- |
| Rosetted Golden Bengal | Rosetted Silver Bengal | 5 week old golden rosetted bengal kitten |
| | | |
| Golden Spotted Serengeti Kittens | Silver Spotted Serengeti | Pure Spanish Andalusians |
| | | |
As a hobby breeder, my primary goal was and still is to help you find the perfect cat or kitten for your family pet or for your own breeding program. Every rosetted bengal and spotted serengeti, like every person, is an individual with their own personalities. If I do not have any bengal or serengeti kittens that are a just right, I will do my best to help you find one from a reputable breeder.
Please visit the various areas of the Farm by clicking on the links below.
Bengal Cats | Bengal Kittens | Andalusian Horses | | Serengeti Cats | Links ONSAFARI